Vintage Leather Duffle Bag - Ranger
This Leather Travel Bag is a fantastic solution for keeping your belongings safe and sound while you're on the go. This high-quality leather travel bag is designed for light and short trips. The double handle makes it easy to carry the bag on your shoulder or back, while the front flap with a sliding lock provides extra security. In addition, it has several compartments for carrying pens and other small items, which is incredibly convenient for frequent travellers.
Travel Bag Specification,
This bag's high-quality materials and sleek design make it a stylish accessory that performs well and promises longevity. The spacious design and many pockets provide ample room for all your belongings and make it easy to find what you're looking for.

Double straps make it easy to carry heavy loads.

It has a durable exterior plus carries handles, adjustable shoulder straps, and two side pockets for all your things.

Front flap with sliding lock to secure your belongings inside the bag.

It comes with small compartments for pens and other small items.

This bag is made from high-quality leather and is as durable as it is attractive.

Ideal for those who don't want to sacrifice style for practicality or vice versa.

With its innovative design and thoughtful features, this travel bag will help you stay organised and look good.

Unique with only two side pockets and a minimalistic design, this bag will be perfect for those who like to keep their life sleek and straightforward.

Size : 20" (51cm) Length x 12" (31cm) Height x 7" (18cm) Depth
What's the best size for a travel duffle bag?

A travel duffle bag is a type of duffle bag that is specifically designed for travellers. This type of bag has an exterior pocket, which can be used to store clothes and other items. The size of the travel duffle bag varies depending on the traveller's need. Some people prefer to carry a more diminutive travel duffle bag because it is easier to carry around and store in tight spaces. The downside to this, nevertheless, is that the smaller size limits how much you can pack into it. Other people prefer a giant travel duffle bag so they can take more with them on their trip and are not limited by space constraints.

How much do travel duffle bags cost?

A travel duffle bag is a bag that is usually made of nylon or leather that can be tucked down into a compact size. This type of bag is often used by people who travel and want to carry their belongings. These bags are typically designed to carry them on the shoulder or like a backpack. The prices for these bags vary depending on the size, material, and brand. However, most travellers agree that it's essential to purchase a travel duffle bag with quality in mind because you will be using it for many years.

How do I choose the right size for my travel duffle bag?

The first thing you require to do is determine what size you want. Next, it would be best to consider what clothes and items you pack and how much space they take up. For example, if you're going on a long trip, it's better to pack more clothes than less so you can wash them when needed. On the other hand, if you're going on a short trip, it's best to pack fewer clothes and buy them when needed. You also need to assess whether or not there will be any weight restrictions on your flight or if there are any limitations on baggage allowance at your destination. If there are no weight restrictions, then it doesn't matter how much stuff is in your bag as long as it's under the weight limit.

What are some tips for how to pack a travel duffle bag?

Packing a duffle bag is not always an easy task. If you are not mindful, you can end up with an overflowing bag and uncomfortable to carry. Here are some suggestions for how to pack a travel duffle bag:

1) Pack lighter items in the middle of the bag so that heavier items can be packed around them.

2) Pack clothes inside so they don't get wrinkled in transit.

3) Roll clothes instead of tucking them so they take up less space.

4) fill empty spaces with your shoes and other heavy items to help balance the bag's weight.

5) Pack your toiletries in smaller containers or Zip lock bags, so they don't spill during transit, and make sure you pack these items in separate compartments to avoid possible leakage.

How should I maintain my travel duffle bag?

A travel duffle bag is a bag that is used to carry clothes, shoes, and other personal items when travelling. The duffle bag is often made of canvas or leather. The best way to maintain your travel duffle bag is to keep it away from extreme temperatures. Keep it out of direct sunlight, and don't leave it in the car overnight.
What is the return policy for the shop?
The return policy for our shop is 30 days from the date of purchase. All returns must be original and unused with all tags attached. A refund will be issued in the original form of payment. Shipping and handling fees are non-refundable.
Are you offer free Shipping for Australia?
Yes, We offer free standard shipping on all domestic orders. Also, express shipping is available for extra cost in Australia.
Are you offer a warranty on all of your products?
Yes, we offer a warranty for 365 days on all of our products. If you have any problems with your purchase, don't hesitate to contact us; we will be happy to help.
Are you offer international shipping?
Yes, we offer international shipping. We have a few different shipping options available, so you can choose the one that best suits your needs. We also offer to track all of our shipments, so you can always know where your package is.
What quality leather do We use?
We use top-quality, full-grain leather in all of our products. This type of leather is the strongest and most durable, making it ideal for everyday use.
How to reach us?
Our website provides a variety of ways to get in touch with us. You can reach us by phone, email, or through our online contact form.
Email:
store@vintageleather.com.au
Call us:
0291358742
Address: PO Box 4102 Robina QLD 4230 Queensland Australia.
Customer Reviews
02/03/2023
George M.

Australia
My overall experience using the Ranger Duffle Bag was very positive. As an overnight bag? Excellent
01/17/2023
Angela B.

Australia
Fantastic service and product
Great size, looks stylish and very functional
01/17/2023
Eric L.

Australia
Quality Plus
Received the product as advertised in the pictures. Excellent quality all round. Great value for money! Very happy with the purchase!
01/17/2023
Brent G.

Australia
fantastic quality and workmanship
The bag is extremely high quality, durable and looks fantastic - I am very happy with the purchase - Only downside is the personalisation lettering isn't worth the $20 for what you get.
01/14/2023
Luke M.

Australia
Excellent. Great company
Really nice products. 2nd bad I've purchased.
01/14/2023
Ivan A.

Australia
Best leather products I have ever brought and they are Australian made!
Thank you so much Vintage Leather these are the best leather luggage and messenger bag products I have ever encountered and they are Australian made! I first bought the Perth messenger for myself as a University Tutor and was so impressed that I bought a second for my daughter and then couldn't resist the duffel bag at half price. The only problem is that was going to use it as a gym bag to leave at university/office, but now think it is so beautiful and of high quality that I wouldn't dare leave it there and bring it home always!
12/07/2021
James R.

Australia
Excellent product and value
Very happy with the bag I purchased. Looks fantastic and good quality. Do recommend. Only opportunity the monogramming was just stamped into the luggage name tag which I don't really use. It wasn't clear at ordering and I would have thought it would be on the flap of the bag so would be good to be clearer on that in the order process but no big deal.
11/26/2021
Heather C.

Australia
Great bag - very classy!
I bought it for a present and he was delighted. It arrived in plenty of time for his birthday - thank you!
11/09/2021
ARUN K.

Australia
Ranger Traveller
I was looking for a good quality leather travel bag, happened to see one while browsing through the web pages of Vintage Leather. I placed an order hoping the bag would match the pictures on the web portal. It did arrive pretty soon in an immaculate condition and it did match the pic on the web pages. Extremely pleased with both the looks and quality of bag. Looks like enormous effort and time has been invested in producing the final product, looks very professional. After Sales communication is exceptional. Thumbs up to the entire team @ Vintage Leather. I'll snap up some of their other products in the near future.
09/02/2021
Bradley W.

Australia
Dallas
Great product, great service
06/24/2021
Terry M.

Australia
Last minute purchase for hospital
Very prompt service from start to finish. Great product at a great price.
06/23/2021
Karlene L.

Australia
Leather duffle bag
I bought this for my sons birthday and he just loves it.
06/07/2021
Lesleigh J.

Australia
Dallas duffle bag
Colour was a little light but bag was great thank you
03/08/2021
Jade A.

Australia
Beautiful quality leather
Fast shipping, great communication, quality product
12/16/2020
Linda M.

Australia
Excellent
Item arrived within 2 days. Quality product. Very happy
12/11/2020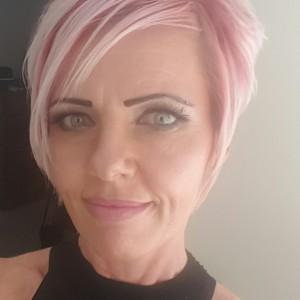 FL
Fran L.

Australia
Much Loved Gift
I bought this for my husbands birthday. I was super surprised by the quality. Gotta love the smell of leather! Perfect size for his overnight business trips. Both my sons want one now...