Leather Duffle Bag - Panama
DUFFLE BAG - PANAMA SPECIFICATION,
Make that weekender trip worth your while with the brand new super-durable Leather Duffle Bag - Panama. This particular variant, the Panama duffle bag is a stunner for travel freaks. Being meticulously crafted from only the best quality leather, the overnight bag can store and carry all of your valuables you will ever need on your voyage over the weekend!
Dual Handle Support

– This Leather duffle bag located on each side of the main zipper closure, the handles are coated with soft padding, so you don't feel pain or discomfort when handling. In addition, the strategic location distributes weight equally, letting you handle the holiday bag a lot more professionally.



Multiple Zipper Support

– In this Leather duffle bag you will find the main zipper on the top, which takes only a second to open and close for easier access to its contents. Inside, several other small pockets with and without zippers are included for keeping everything from clothes, and adaptors, to pens and water bottles.



Large External Zipper

– outside of this Leather duffle bag  you will find another large zipper for holding your magazines, books or even dirty footwear to keep it away from the rest of the items.



Robust and Durable

– Panama leather duffle bag has a unique sturdiness to it that sets it apart from other bags in its competition. Reinforced stitching, hand-sewn, and lightweight fabric work in tandem to make it the most desirable weekender bag.


Size – 13.5" Tall x 22" Wide x 10" Deep

Customer Reviews
07/30/2021
Melinda M.

Australia
03/03/2022
Lidia O.

Australia
Beautifully Made Duffle Bag
Gorgeous bag bought for my husband. Not overly masculine as so I can use it as well. He loved it and the fact it had seperate pockets to put small items in. It was sent to me in 3 days. Wonderful prompt service. Would most definitely buy from Vintage leather again.
01/18/2022
Sharon H.

Australia
Better than expected
not used yet it's a 30th Birthday gift However it looks amazing great quality so happy with it.
01/17/2022
Ann M.

Australia
Love the bag
Love the bag - bought it as a present for my son - he was delighted The bag is a great size and good quality. Really good experience dealing with Vintage Leather - great communication and very efficient
12/20/2021
Bob

United Kingdom
Leather ****** bag- Panama
Bought this as a gift for my dad in the uk and I cannot believe how quick delivery was! It arrived quicker than I would of! Still yet to be opened but from what I've heard it looks lovely and quality and great. Already ordered another product and it was shipped the next day!
02/17/2021
Michael P.

Australia
Great service, price and quality
Vintage Leather has quality products and the price is affordable. Service is excellent too.
01/07/2021
Michael P.

Australia
Traveling in style
Absolutely love this bag. I can fit a lot in it. I have a feeling this will last a lifetime and you just can't beat that leather smell. Promptly delivered in a day and a half from out of state. Highly recommend Vintage leather for luggage.
01/04/2021
Lyn W.

Australia
Lyn
I bought this vintage leather duffle bag for my son for Xmas . He was very pleased and says it will last him a lifetime . Beautifully made and the letters imprinted on his bag was also a great hit ! ,ya look at purchasing one for my other son some time soon ?
01/01/2021
Anita P.

Australia
Duffle bag panama
Bag arrived nice a quick great quality would definitely buy from here again
12/29/2020
Bernadette R.

Australia
Great service
Really happy with my purchase. Second time I have bought from you and the quality of the bags is outstanding ,with excellent service. Thank you!
12/28/2020
Anuradha S.

Australia
My Kris Kringle loved the bag
It is an excellent product
12/26/2020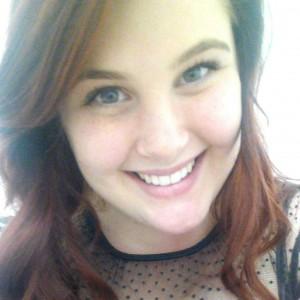 CM
Chloe M.

Australia
Excellent craftsmanship
Excellent quality, doesn't stand up on its own as leather is soft however very spacious and peace of mind knowing it is carry on sizing for a plane trip. Beautiful leather.
12/14/2020
Raelene F.

Australia
Nice!
Very happy with the bag itself & speed of delivery, only negative was the size of the initials I had stamped on it. They were too small in relation to the size of the bag.
12/11/2020
Peter S.

Australia
Duffle bag
Poor. I can't use the item as I am yet to receive it and is over a week past the expected delivery date given to me.
12/07/2020
Fiona C.

Australia
Great products
Have gotten it for a gift. I'm sure he will love it.
12/07/2020
Brian B.

Australia
Bought for a gift. Nice quality. Great looking bag.
Smooth transaction, quick delivery. All good