The Sorrel leather tote bag is a versatile accessory with a minimalist style and a simplistic design. It is neither too big nor too small, making it the perfect size to complete any outfit while conveniently carrying your essentials.
Polished Exterior
The exterior of the tote bag boasts a fully polished surface, giving it a characteristic shine that doubles with the reflection of light. This polished finish is a testament to the quality of the bag's craftsmanship and superior finishing.
Better Storage
Despite its compact form factor, the leather tote bag offers ample storage space. The main compartment features a secure zipper closure, ensuring that your books, groceries, phones, keys, and other essentials are safely stored and easily accessible. As a result, you can carry all your necessary items in one convenient location.
Reinforced Stitching
The Sorrel leather tote bag is created from full-grain leather and boasts reinforced stitching. This ensures that it will remain sturdy even when handled roughly. Hand-stitching is a testament to the quality of the craftsmanship and the dedication to creating a high-quality product that will last for years.
Fashion Statement
Sorrel is much more than an ordinary leather tote bag. It's a fashion statement that can be paired with your favourite outfit to make heads turn. The bag's understated design complements various styles and outfits, making it the perfect accessory for any occasion.
Size
In terms of dimensions, the Sorrel leather tote bag measures 13 inches (33cm) in length, 14 inches (36cm) in height, and 4 inches (10cm) in depth. This size is perfect for carrying all your essentials while maintaining a compact and stylish design.
In summary, the Sorrel leather tote bag is a stylish and functional accessory that offers ample storage space, reinforced stitching, and a polished finish. It's the perfect accessory for anyone who wants to make a fashion statement while carrying their everyday essentials in style.
What is the return policy for the shop?
The return policy for our shop is 30 days from the date of purchase. All returns must be original and unused with all tags attached. A refund will be issued in the original form of payment. Shipping and handling fees are non-refundable.
Are you offer free Shipping for Australia?
Yes, We offer free standard shipping on all domestic orders. Also, express shipping is available for extra cost in Australia.
Are you offer a warranty on all of your products?
Yes, we offer a warranty for 365 days on all of our products. If you have any problems with your purchase, don't hesitate to contact us; we will be happy to help.
Are you offer international shipping?
Yes, we offer international shipping. We have a few different shipping options available, so you can choose the one that best suits your needs. We also offer to track all of our shipments, so you can always know where your package is.
What quality leather do We use?
We use top-quality, full-grain leather in all of our products. This type of leather is the strongest and most durable, making it ideal for everyday use.
How to reach us?
Our website provides a variety of ways to get in touch with us. You can reach us by phone, email, or through our online contact form.
Email:
store@vintageleather.com.au
Call us:
0291358742
Address: PO Box 4102 Robina QLD 4230 Queensland Australia.
Customer Reviews
03/21/2021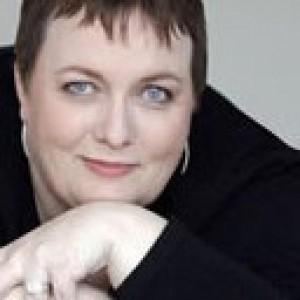 MG
Melody G.

Australia
Exactly as the photo shows!
I am simply delighted with my purchase. Beautiful leather, well made, roomy with sturdy handles and zipper. Now if only the rain would stop long enough for me to go on outside adventures with my Sorrel!
05/16/2022
Lynette R.

Australia
Jasmine - leather toe
I love it, have been looking for the right size bag for ages, ticks the boxes
12/12/2022
Dianna A.

Australia
Robust, strong, simply fantastic!
Quality workmanship and functional. My new work bag ❤️
01/14/2023
Rosemary O.

Australia
Leather tote Jasmine
This tote bag is practical, too quality and looks great as well. Excellent bag that is made from good strong leather. Thank you for sending it so quickly as well.
05/16/2023
Usman T.

Australia
Leather Tote Sorrel
Great tote bag.