Leather Weekender Bag- Texas Brown
WEEKENDER BAG- TEXAS SPECIFICATION,
Leather Weekender Bag - Texas is rendered in lightweight yet durable fabric to let you pack and take enough clothing, toiletries, and other incidentals along to that long-due family weekend. Built from premium leather, this duffle bag also features a dedicated laptop, and shoe compartment.
Twin Handles

– dual handle support lets you carry the travel bag along with ease, without encumbering you throughout your holiday. Pick it up on your shoulders or hold it like you'd hold a briefcase.



Zipper-top Closure

– now put in and take out any supply quickly by simply opening up the durable zipper on top. Improved stitching ensures there are no fraying ends near the zipper, effectively preventing a hung zipper.



Signature Shoe Compartment

– we all love an extra shoe pair, besides the pair is extremely important if your holiday trip involves trekking and exploring uneven terrain. Just slide in the extra pair in the special shoe compartment towards the side, and zip it!



Padded Laptop Compartment

– don't subject your laptop to yanks and bumps. The weekender travel bag boasts a special padded laptop compartment to make sure your laptop is tucked in safe and sound.


Size – H: 28cm/11", W: 50cm/20", D: 32cm/12"
Customer Reviews
06/22/2022
Kristel F.

Australia
Husbands bday gift and he loves it
Got for Hubbies bday and he loves it, I also got the leather toiletries bag. He flys a lot because of work and uses them both all the time. Quality is amazing. Very happy customers
06/01/2022
Tristan T.

Australia
So Much Better Then I expected
I don't know if I'm just getting old (25 haha) or I just have unique taste for my age but I've got a tan leather craving recently and this hit the spot for a weekender bag - I'm still to use it going away but the feel is awesome the look is something else all while being Mickey Mouse quality. Mega fast shipping, nice packaging and that fresh leather smell... I'll definitely be kitting myself out with more gear from you guys.
01/11/2022
Ashley H.

Australia
Great bag
Order arrived quickly And is great for carrying item eg: shirts, pants, shoes, socks, spare underwear, shoes, toiletries, and even put other things in it
01/04/2022
Leeza H.

Australia
Excellent gift
We bought this for our son as a graduation present. He was very pleased. I had read other reviews praising the prompt delivery but didn't expect a 3 day turnaround during the Christmas period. Surpasses my expectations so excellent service. Other family members are now keen to view more of your products.
12/17/2021
Mark D.

Australia
Great carry-all
Perfect weekend away bag or carry-on
10/25/2021
Sarah T.

Australia
Texas overnight bag - a winner!
My husband loves it.
10/19/2021
Neil M.

Australia
Another great bag
Another great product from you ,my wife has nearly run out of things to buy from you ,but now we have started with me , this weekender bag is just the right size and is good thick leather for durability, should last me a very long time. don't worry as you may have seen on the Laurel Purse, my daughter is buying your product as well. Great service, Great products Thank you
10/14/2021
Rebecca H.

Australia
Gorgeous bag and fast shipping
I love my new bag! It was a big purchase for me but I can see this bag will last me for many years. The zips are smooth and high quality, the lining is well stitched. Love the shoe compartment and it has more little pockets than I expected. And the shipping was lightning speed considering we're in a pandemic. I'll definitely look to buy from you again.
05/28/2021
Brook C.

Australia
Fantastic overnighter
This bag is the perfect size. With the zip on top for a 15' laptop and an end zip for shoes it is perfect for short stay travel. The leather looks great but I know it'll age and look even better as time goes on. Highly recommended
04/18/2021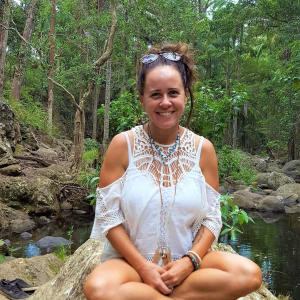 KS
Kathryn S.

Australia
Leather Weekend Bag
This was a 50th birthday gift for my brother to use on his days and week trips on his tall ship. He loved it. The quality is amazing. The postage time was brilliant. And the service could not be faulted. Would highly recommend.
04/11/2021
Rhianna G.

Australia
Wonderful product and service
This is my second purchase from Vintage Leather, and I couldn't be happier. The bag is beautiful, and it arrived within two business days of purchase. Both purchases were gifts and the recipients were so impressed with the bags. Will definitely be purchasing more in the future!
03/29/2021
Sophie T.

Australia
Excellent
Given as a gift. Looks great.
03/18/2021
Dee

Australia
leather weekender bag -
The bag has came today and I really happy with it, very good product as it describe on the web page, there is nothing to complain about it, Thank you
03/08/2021
Martin C.

Australia
Great product and value for money.
Very happy with this purchase.
03/04/2021
Robert L.

Australia
Great Purchase!!
excellent service, very prompt
03/01/2021
Simon C.

Australia
Leather Weekender Bag- Texas Brown
Great service, quick delivery. Excellent product.