The Tucker Backpack | Leather Backpack Australia
LEATHER BACKPACK - TUCKER SPECIFICATIONS,
Are you planning to do some travelling this weekend? Think no more, finalize your decision and take the Leo Leather Backpack along. Being super spacious, this travel backpack chops one worry off the list to give you unparalleled storage convenience—no more worrying about how you will be carrying all those accessories with you. Just put them in, and embark on your journey!
Stunning Vintage Style

– adorned with a medium shade of brown, men's backpack Australia completes your travel gear. Comprising a unique vintage style, the leather backpack will give you one memorable travelling experience.

Solid Flap

– keep your valuables protected with the quick-to-open and shut solid flap closure. On the flap, lie two beautifully arranged belt straps, adding to the leather-rich style.

Carrying Comfort ­

– with multiple carrying options, you can now carry it around like a backpack to trek and triumph over those daunting heights, or hold it like a briefcase on the platform for a more professional look.

Space Rich

– dedicated laptop compartment is included so you can respond to those important emails when traveling. You will find several inner pockets, pen holders, and a large pocket on the outside for quick access to wallet, mobile phoand pass,,port etc.
Size –  16.5  (42 cm) H x 13"(33 cm) L x 6" (15 cm) W
What is the return policy for the shop?
The return policy for our shop is 30 days from the date of purchase. All returns must be original and unused with all tags attached. A refund will be issued in the original form of payment. Shipping and handling fees are non-refundable.
Are you offer free Shipping for Australia?
Yes, We offer free standard shipping on all domestic orders. Also, express shipping is available for extra cost in Australia.
Are you offer a warranty on all of your products?
Yes, we offer a warranty for 365 days on all of our products. If you have any problems with your purchase, don't hesitate to contact us; we will be happy to help.
Are you offer international shipping?
Yes, we offer international shipping. We have a few different shipping options available, so you can choose the one that best suits your needs. We also offer to track all of our shipments, so you can always know where your package is.
What quality leather do We use?
We use top-quality, full-grain leather in all of our products. This type of leather is the strongest and most durable, making it ideal for everyday use.
How to reach us?
Our website provides a variety of ways to get in touch with us. You can reach us by phone, email, or through our online contact form.
Email:
store@vintageleather.com.au
Call us:
0291358742
Address: PO Box 4102 Robina QLD 4230 Queensland Australia.
Customer Reviews
12/04/2023
Shanae A.

Australia
Durable and Useful
So far love this bag: durable, reliable, has recieved many compliments. An elevated version of the backpack. Only down side which is something I accepted with the design is that I rarely use the front strap, usually leaving the lid of the backpack slump over than tightening the strap to the buckle. But overall 5/5
11/04/2023
Rochelle S.

Australia
Gorgeous Backpack
This is a gorgeous looking item. Arrived well packed. Unfortunately I had to return it as it was too heavy for a 60+ woman to carry. The item weight was not listed on the product description. Wish I could have kept it. I've had a soft leather backpack that's been all over the world with me but is so old and falling a part. Still very sad I couldn't keep this one, it's the perfect size with lots of pockets. Oh well I'll have to look further for another one.
05/25/2023
Mark H.

Australia
The Tucker Backpack
I purchased this product after viewing on line and picturing the measurements as I required a larger Man Bag with convenient access to Mobile Phone and Wallet....has proved to be perfectly suitable and incredible value for money.
05/09/2023
Debbie H.

Australia
Excellent
So happy with my purchase. Top quality and fast delivery. Definitely recommend Vintage Leather and will be purchasing again. Thank you.
02/03/2023
Bindy N.

Australia
Returned item
This purchase has been returned as it was a girt for my son and her didn't not wish to keep it .I trust you have received the Backpack in return for refund as stated on your invoice 30 day policy
01/21/2023
Shelley U.

Australia
Tucker backpack. I'm in love ❤️
I bought this backpack to take on holidays and shopping. It is so comfortable to wear and my belongings are safe and secure. I have always loved leather products and this is right up there with being one of my favourites
01/17/2023
Alyson G.

Australia
Leather backpack
Excellent - it is a lovely bag
01/04/2023
Walton B.

Australia
Tucker Backpack
Great experience, quick delivery. Backpack was really well packed and protected (not even Qantas baggage handlers could have damaged it). Quality as expected, am looking forward to years of solid wear and tear.
12/05/2022
Sandy D.

Australia
Leather backpack
Absolutely love it
12/04/2022
Christine A.

Australia
New backpack
I have purchased this product to use on a trip. Which hasn't occurred yet. The delivery and ordering was very easy and professional. And I cant wait to use it.
08/02/2022
Allison

Australia
The Tucker Backpack
Not to put too fine a point on it, bags and leather are my thing, and this one delivers in every way. The leather is gorgeous, design stunning, and I can fit even my thickest books in and still carry it comfortably. I've bought a wallet (Luna) for my daughter's birthday, am waiting for the Laurel wallet to come back in stock for me and will have to order a leather journal too. This store has quality products at excellent value for money and is going to bankrupt me…
07/25/2022
Caroline T.

Australia
I love it
I have ordered a few bags now and loved all of them.The backpack is extremely well made. The quality of the leather is beautiful, im very happy with my purchase.
03/21/2022
Joanne L.

Australia
Tucker Backpack
Fabulous backpack, perfect for a day out
02/23/2022
Ann w.

Australia
Tucker backpack
My backpack arrived today I'm very pleased with my purchase my son bought it for my birthday. Arrived very quickly and packaged beautifully,also smells great will definitely recommend vintage leather.
02/25/2021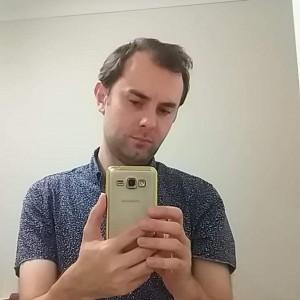 JH
Jake H.

Australia
Beyond expectations
Love this product! Would recommend to family and friends. Makes a neat gift.
12/13/2020
Emily M.

Australia
Quality, style and great service
Am so thrilled with my backpack, it will be practical way to carry my supplies to work & still stay stylish. Thank you Vintage Leather