Hanging Toiletry Bag - RIO
Hanging Travel Toiletry Bag Rio is perfect for bringing your essential toiletries with you on the go. The Rio hanging toiletry bag has five benefits that make it the perfect choice for your next trip.
It is lined with durable, water-resistant material that will keep your toiletries safe and dry. It is suitable for your travel needs or a getaway. It has a handle strap for carrying and easy hanging.

This bag has multiple storage compartments and pockets that are perfect for organising your makeup, cosmetics, brushes, and other accessories.

The bag is designed to hang easily from a towel rack, door, or hook, keeping everything within reach. This is a convenient way to store your belongings and keep them within easy reach.

The bag folds up compactly when unused so that it won't take up valuable travel bag space. This is a great feature for travellers who want to save space in their bags. The bag is also lightweight and durable, making it a great choice for travellers.

This bag is made of high-quality leather, which makes it durable and compact. It will last for years, making it a great investment for your wardrobe.
SIZE : L 11" (30cm) X H 7.5" (19cm) / H 20'' (51 cm) when open

Material: Full-grain Waxed Buffalo Leather

Colour: Vintage Brown
Are hanging toiletry bags good?
Hanging toiletry bags are good for organising your bathroom and keeping everything within reach. They come in different sizes and styles, so you can find one that fits your needs. Plus, they're easy to clean and keep tidy.
How to pack a hanging toiletry bag?
To pack a hanging toiletry bag, start by first packing the larger items, such as shampoo and conditioner bottles. Then, add in smaller items, such as makeup and toiletries. Finally, close up the bag and hang it on a hook or towel rack.
Does the toiletry bag have to be clear?
No, the toiletry bag does not have to be clear. However, some airports require that all liquids be placed in a clear, quart-sized bag before going through security.
What is the best way to store my hanging toiletry bag?
The best way to store a hanging toiletry bag is to fold it half and hang it on a hook or over the door. This will keep the bag from taking up too much space and the contents from getting dusty.
What is the best way to hang a toiletry bag?
There are different ways to hang a toiletry bag, depending on the type of bag and its features. For example, some bags have loops or hooks that can be hung over a door or towel rack, while others need to be placed on a flat surface. If you are unsure how to hang your particular bag best, consult the manufacturer's instructions.
What is the return policy for the shop?
The return policy for our shop is 30 days from the date of purchase. All returns must be original and unused with all tags attached. A refund will be issued in the original form of payment. Shipping and handling fees are non-refundable.
Are you offer free Shipping for Australia?
Yes, We offer free standard shipping on all domestic orders. Also, express shipping is available for extra cost in Australia.
Are you offer a warranty on all of your products?
Yes, we offer a warranty for 365 days on all of our products. If you have any problems with your purchase, don't hesitate to contact us; we will be happy to help.
Are you offer international shipping?
Yes, we offer international shipping. We have a few different shipping options available, so you can choose the one that best suits your needs. We also offer to track all of our shipments, so you can always know where your package is.
What quality leather do We use?
We use top-quality, full-grain leather in all of our products. This type of leather is the strongest and most durable, making it ideal for everyday use.
How to reach us?
Our website provides a variety of ways to get in touch with us. You can reach us by phone, email, or through our online contact form.
Email:
store@vintageleather.com.au
Call us:
0291358742
Address: PO Box 4102 Robina QLD 4230 Queensland Australia.
Customer Reviews
01/04/2023
Lahnie B.

Australia
Extremely happy
Everything was perfect. The item was better than I had expected, packaging amazing. And timeframe of delivery was great!! Will be back to shop here again
07/26/2022
Rod S.

Australia
Handy Bag
I've been searching for a quality and elegant l ather toiletries bag for a long time. This time I found it. Quality leather, well made and ample storage. I happily recommend this product to anyone who wants a spacious and functional toiletries bag.
07/12/2022
Jackie O.

Australia
Fabulous quality
Great thank you
07/12/2022
Tracey H.

Australia
Rio toiletry bag
I bought the toiletry bag for my daughter to go with the Orlando overnight bag. She absolutely loves them both. They are made from beautiful leather and are very well made. Love them both
01/04/2022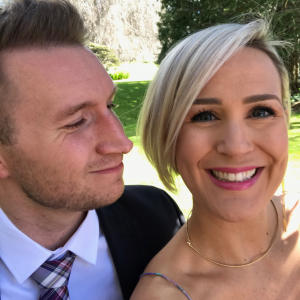 LB
Lucy B.

Australia
Awesome AND affordable
I'm stoked to have found this awesome company! The leather is so nice (it smells amazing too!) and I couldn't believe how adorable the products are for gifts. Next on my list is one of the many duffle style over night bags! Oh and it was FAST delivery!
01/02/2022
Taylah G.

Australia
Perfect!
I have ordered several bags from Vintage Leather and was so excited for this toiletry bag. The outside of the bag being leather surprisingly does not affect the use of this bag, this toiletry bag is so good and easy to use! 10/10 recommend
05/05/2021
Elo R.

Australia
quality
always good quality