Leather Hanging Toiletry Bag Rio
As your most reliable travel companion, the Rio Leather Hanging Toiletry Bag is designed to meet your personal grooming and cosmetic needs. This toiletry bag is more than just a bag; it's a compact travel makeup organiser made with immaculate craftsmanship and attention to detail. It features a roomy interior and multiple compartments and offers an upscale packing solution for both men and women.
This hanging toiletry bag is made from premium leather, adding a touch of elegance and durability to your travel kit. Suitable for on-the-go use, this travel bag features a hanging design with a robust hook for easy accessibility. It allows you to hang it anywhere, from hotel bathrooms to gym changing rooms.
This hanging cosmetic bag has a water-resistant lining, making clean-up a breeze. Each compartment in this travel makeup bag is designed to hold different beauty essentials, ensuring everything from your toothbrush to your eye shadow palette has a secure and suitable spot.
 One prominent feature of the Leather Hanging Toiletry Bag Rio is its large capacity. This means it's more than just a cosmetic bag or a cosmetic makeup bag; it's a sizeable cosmetic travel toiletry bag. The spacious interior of this bag is specially designed to accommodate large bottles, cosmetics, and shaving equipment, making it a highly versatile travel large wash bag.
A travel organiser of this calibre is complete with its solid, high-quality zipper closure. The strong zipper ensures your items are safe, secure, and ready for travel. Whether you're using it as a toiletry bag, a bag for travel, or a bag to store your cosmetic makeup, this large cosmetic makeup travel organiser does the job efficiently and stylishly.
 As one of Australia's best toiletry bag options, this multifunctional travel bag is ideal for casual and business travel. This sleek, Italian-inspired design demands attention, making it a must-have travel accessory. Also, it's the perfect toiletry bag for women who want a designated place for their makeup cosmetics.
 Moreover, this organiser is for more than just women. It's also a fantastic organiser for men needing a compact, roomy travel wash bag. This hanging wash bag also doubles as a waterproof cosmetic bag that's easy to clean and maintain.
In summary, the Leather Hanging Toiletry Bag Rio is a sophisticated, functional, and water-resistant travel makeup cosmetic case that offers a stylish solution to your packing woes. This hanging makeup organiser is an essential item for the savvy traveller. It provides space, structure, and ultimate organising capabilities. This travel companion will keep your things organised and easily accessible wherever your journey leads you.
 Overall, this hanging toiletry bag is an absolute must-have travel accessory. With its multifunctional design as a makeup case, travel wash bag, and cosmetic organiser, you will always have everything you need within arm's reach, ensuring a smooth and effortless journey every time. 
Hanging Travel Toiletry Bag Rio Specification,
It is lined with durable, water-resistant material to keep your toiletries safe and dry. It is suitable for your travel needs or a getaway. It has a handle strap for carrying and easy hanging.

This bag has multiple storage compartments and pockets perfect for organising your makeup, cosmetics, brushes, and other accessories.

The bag is designed to hang easily from a towel rack, door, or hook, keeping everything within reach. This is a convenient way to store and keep your belongings within easy reach.

The bag folds up compactly when unused, so it won't take up valuable travel bag space. This is a great feature for travellers who want to save space in their bags. The bag is also lightweight and durable, making it an excellent choice for travellers.

This bag is made of high-quality leather, which makes it durable and compact. It will last for years, making it an excellent investment for your wardrobe.
SIZE: L 11" (30cm) X H 7.5" (19cm) / H 20'' (51 cm) (upon opening)
1. What is a travel makeup bag, and why do I need one?
A travel makeup bag is a portable organiser designed to store cosmetics and toiletries while on the go. It helps you stay organised and saves space in your luggage.
2. Is the travel makeup bag water-resistant or waterproof?
Yes, our travel makeup bag is water-resistant/waterproof, providing added protection for your cosmetics and toiletries during travel.
3. What is the capacity of the large travel makeup bag?
Our large-capacity travel makeup bag offers ample space to store all your cosmetics, toiletries, and accessories in one place.
4. How does the hanging toiletry bag design work?
The hanging toiletry bag has a sturdy hook that allows you to hang it on a towel rack or any other convenient place, providing easy access to your essentials.
5. Can the travel organiser be used by both men and women?
Yes, our travel organiser is suitable for both men and women, offering versatile storage for cosmetics and toiletries.
6. Does the travel cosmetic bag have multiple compartments for better organisation?
Our cosmetic bag features multiple compartments, ensuring efficient organisation and easy access to your makeup and toiletries.
7. Is the makeup organiser bag collapsible for easy storage when not in use?
Yes, our makeup organiser bag is designed to be collapsible, making it convenient to store when not needed.
8. What makes the travel makeup case ideal for frequent travellers?
The travel makeup case offers a combination of large storage capacity and water-resistant features, making it perfect for frequent travellers.
9. Can the hanging toiletry bag fit in carry-on luggage?
Yes, our hanging toiletry bag is designed to be compact and travel-friendly, easily fitting in most carry-on luggage.
10. Is the travel toiletry bag for women and men equipped with a durable hook?
Absolutely! Our travel toiletry bag is equipped with a sturdy hook, suitable for both men and women, ensuring convenience during use.
What is the return policy for the shop?
The return policy for our shop is 30 days from the date of purchase. All returns must be original and unused with all tags attached. A refund will be issued in the original form of payment. Shipping and handling fees are non-refundable.
Are you offer free Shipping for Australia?
Yes, We offer free standard shipping on all domestic orders. Also, express shipping is available for extra cost in Australia.
Are you offer a warranty on all of your products?
Yes, we offer a warranty for 365 days on all of our products. If you have any problems with your purchase, don't hesitate to contact us; we will be happy to help.
Are you offer international shipping?
Yes, we offer international shipping. We have a few different shipping options available, so you can choose the one that best suits your needs. We also offer to track all of our shipments, so you can always know where your package is.
What quality leather do We use?
We use top-quality, full-grain leather in all of our products. This type of leather is the strongest and most durable, making it ideal for everyday use.
How to reach us?
Our website provides a variety of ways to get in touch with us. You can reach us by phone, email, or through our online contact form.
Email:
store@vintageleather.com.au
Call us:
0291358742
Address: PO Box 4102 Robina QLD 4230 Queensland Australia.
Customer Reviews
11/25/2023
Janet K.

Australia
Beautiful Bag
Brought for a gift & very happy with it, I'm sure the recipient will love it to
11/06/2023
martin s.

Australia
Way above the quality I expected
Purchased a duffle bag and toiletries bag . Both arrived before time . High quality and exceptional value . Will shop again
10/12/2023
Richard T.

Australia
Rio Toiletry Leather Bag
Is to be given as a present so I can't comment on usage. The Leather Hanging Toiletry Bag Rio has a great look and feel about it and lived up to the image on your web site. You gave excellent service with both delivery and the presentation of the bag.
09/25/2023
Britt S.

Australia
70th bday gift
Fantastic. Delivered fast. Great quality
08/23/2023
Ariyan W.

Australia
The quality is second to none
My goodness.. first time buying from these guys. And was hesitant because I prefer to buy my leather goods in person but wow. For the price especially seriously must recommend. Wish it was a little bigger but that's because I carry a fair amount of toiletries.
07/18/2023
Linda W.

Australia
Love your products
Excellent. The quality and attention to detail keep bringing me back.
07/10/2023
Sean M.

Australia
Rio toiletry bag.
Great service. Bag itself looks ready for any adventure. Tough and a quality bit of gear.
07/06/2023
Natalie J.

Australia
Beautiful leather
Larger than expected but the toiletry bag is beautiful and practical. High quality materials and construction.
03/30/2023
Nat J.

Australia
Love my hanging toilet bag
I really like the size or this item n how it folds down to great size for carry in or over night luggage size too . Holds all the things I use whilst in trips n easy to open n close n hang up . Very happy with this purchase.
01/04/2023
Lahnie B.

Australia
Extremely happy
Everything was perfect. The item was better than I had expected, packaging amazing. And timeframe of delivery was great!! Will be back to shop here again
07/26/2022
Rod S.

Australia
Handy Bag
I've been searching for a quality and elegant l ather toiletries bag for a long time. This time I found it. Quality leather, well made and ample storage. I happily recommend this product to anyone who wants a spacious and functional toiletries bag.
07/12/2022
Jackie O.

Australia
Fabulous quality
Great thank you
07/12/2022
Tracey H.

Australia
Rio toiletry bag
I bought the toiletry bag for my daughter to go with the Orlando overnight bag. She absolutely loves them both. They are made from beautiful leather and are very well made. Love them both
01/04/2022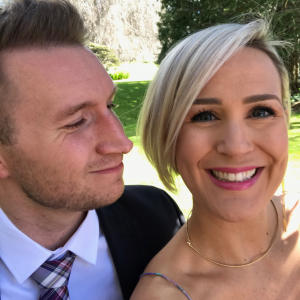 LB
Lucy B.

Australia
Awesome AND affordable
I'm stoked to have found this awesome company! The leather is so nice (it smells amazing too!) and I couldn't believe how adorable the products are for gifts. Next on my list is one of the many duffle style over night bags! Oh and it was FAST delivery!
01/02/2022
Taylah G.

Australia
Perfect!
I have ordered several bags from Vintage Leather and was so excited for this toiletry bag. The outside of the bag being leather surprisingly does not affect the use of this bag, this toiletry bag is so good and easy to use! 10/10 recommend
05/05/2021
Elo R.

Australia
quality
always good quality