Vintage Leather Messenger Bag - Toledo
VINTAGE LEATHER MESSENGER BAG - TOLEDO SPECIFICATIONS,
Vintage – the colour of maturity, style, and freedom!
An Artisan leather bag named after Toledo looks magnificent over any dress you wear. With multiple pockets, a strap and pull-handle support, you will get the most out of it!
In-Built Divisions

– leather messenger bag features three large divisions within the main compartment so that finding and taking out the item you are looking for takes only a second. No need to hunt for those keys anymore; slide your hand into the front pocket, and VOILA!

Strap and Handle

– riveted by two firmly stitched hooks is a shoulder strap coated with nylon. The messenger bag Australia also features a single pull handle in case you want to carry the bag like a briefcase for a more professional look.

Front and Back Pockets

This messenger backpack can make for a great office bag due to its number of pockets and file divisions. You get two medium-sized pockets on the front for small items and accessories and another large zipper on the back.

Perfect Finishing

– leather polishing is spot-on, and the bag looks lusciously vibrant and fresh. Take it along and expect eyes on you.
Size – 13" Tall x 15.5" Wide x 5" Deep
What is the return policy for the shop?
The return policy for our shop is 30 days from the date of purchase. All returns must be original and unused with all tags attached. A refund will be issued in the original form of payment. Shipping and handling fees are non-refundable.
Are you offer free Shipping for Australia?
Yes, We offer free standard shipping on all domestic orders. Also, express shipping is available for extra cost in Australia.
Are you offer a warranty on all of your products?
Yes, we offer a warranty for 365 days on all of our products. If you have any problems with your purchase, don't hesitate to contact us; we will be happy to help.
Are you offer international shipping?
Yes, we offer international shipping. We have a few different shipping options available, so you can choose the one that best suits your needs. We also offer to track all of our shipments, so you can always know where your package is.
What quality leather do We use?
We use top-quality, full-grain leather in all of our products. This type of leather is the strongest and most durable, making it ideal for everyday use.
How to reach us?
Our website provides a variety of ways to get in touch with us. You can reach us by phone, email, or through our online contact form.
Email:
store@vintageleather.com.au
Call us:
0291358742
Address: PO Box 4102 Robina QLD 4230 Queensland Australia.
Customer Reviews
07/21/2023
James

Australia
Exemplary Execution
Having lived with this bag for a few months now, I can attest to the quality of this product. This is a no-nonsense messenger bag with practicality, durability, and design all having been nailed in their respective departments. Featuring a grand total of 11 main compartments for storage, as well as 3 pen holders, 5 card holders, and an internal pocket, you cannot run out of room to adequately and securely store your belongings. I use this bag as an everyday messenger and it has served me without fault. There is not one inch of this bag that wasn't thought out with practicality in mind. Featuring top grain leather, high quality nylon/canvas interior and hardy brass fittings, this bag looks just as good it performs. It's been with me on many an adventure in its short life and there wasn't a single moment it did not justify its worth. At $210 you will be hard pressed to find a bag of such remarkable quality without paying for the branding as a premium. I have seen far less aesthetically pleasing bags, with an average finish, sell for higher simply because of a logo. Quality is not defined by brand but by its innate finish and build. That's why the Toledo serves me perfectly, and I truly believe that in this price range, this bag is an absolute steal. I have not come across any design flaws and I scrutinise more than the average person. There isn't a single aspect of this bag that doesn't feel like it's out of standard. Easily one of the best offerings by Vintage Leather Sydney, and at this price point you'd be a fool to not purchase this if you're in the market for a quality messenger bag. It's versatile, durable, and beautiful - smart, casual and stylish - which are the three core components of any messenger bag. I promise you, you won't be disappointed!
05/23/2023
Lee B.

Australia
03/30/2023
Jamie T.

Australia
Excellent Bag and Quality
ordering online i was unsure how the quality would be, but when it arrived I was over the moon. The packaging was great, the leather is hardy which is what i was after, plenty of space to keep my compendium, laptop, paperwork and extras. I as although disapointed that the letter embossing that was $25 more was not on the bag and in fact on a completely separate tag. this was not how the product is marketed and i would not have paid for this part. I have been looking at other products already to purchase thankss Vintage leather
10/06/2022
Raul P.

Australia
Absolutely fantastic!.
As everyone is always sceptical about buying online, I was looking for the right leather Messenger bag for my day-to-day work and this did not disappoint. I am so glad that I've purchased from this fantastic company!, fantastic quality. I will definitely be purchasing more items from vintage leather. Highly recommend for quality products!.
07/29/2022
Doy V.

Australia
I know I will like it… never expected I will love it!
I am digging the distressed look! Fits everything I need to put in there for work, and it feels lighter than my other bags (the shoulder strap distributes the weight evenly on my shoulder). Goes well whether I am wearing a suit, a trench coat, and even on casual Friday. Will buy a smaller model for casual use.
03/23/2022
Mark S.

Australia
Exceptional
From the the moment I was excited, opening to find it in its own protective bag and seeing the bag did not disappoint. I immediately applied a leather conditioner product and it brought it into a new life making it supple, the colour a little deeper and richer. having it for the initial tow weeks has concluded this was the right choice. I would not hesitate to purchase another product.
06/11/2023
Hermanus L.

Australia
Great bag!!!!
Great product, great company and great service.
04/27/2023
Kylie M.

Australia
Toledo
I bought this as a gift for my husband, he absolutely loved it, the ability to have his initials stamped on a tag gave it a personal touch Great service and speedy delivery Thank you
03/14/2023
Patrick H.

Australia
Top Quality
Incredible value for price paid. The quality of a Saddleback at a third of the price. Very happy with purchase.
03/05/2023
Paul J.

Australia
Great
Very good as describe as on website, hope they are little darker in colour
09/07/2022
William H.

Australia
Toledo bag
Good quality, only downside is the pen loops inside are way too small for a pen.
07/05/2022
Jaq B.

Australia
Vintage leather Messenger Bag- Toledo
I am very pleased with it, great quality, no smell, just the right size for my need. I can highly recommend buying from Vintage Leather Sydney.
07/04/2022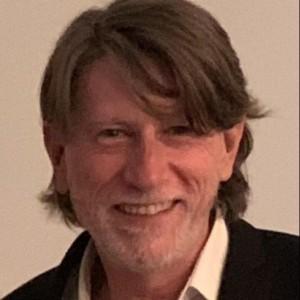 NL
Nick L.

Australia
Thanks for your 'attention to detail'
I love my new bag, thanks. The experience, from order to follow-up has been amazing, as you have obviously worked so hard to perfect. I am not one to refer others, just because of a satisfied purchase. Earning referrals requires going over and above [IMO}, which you guys did. When anyone has commented on my new bag (and they have), I tell them to check out Vintage Leather in Sydney.
01/06/2022
Diane N.

Australia
Good product
A quality product, very well made, and ruggedly beautiful.
01/04/2022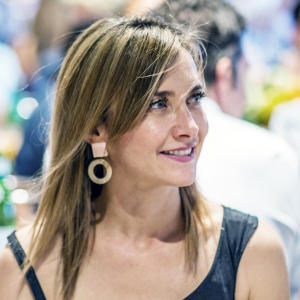 KM
KAREN M.

Australia
Gorgeous bag - timeless vintage appeal
It was beautifully presented with all brass fixtures wrapped in tissue paper. When I finally unwrapped it I literally gasped at how gorgeous the bag was. The stunning soft vintage leather is beautiful to the touch and the eye, the workmanship is exquisite. It is the best gift I've ever bought for my partner, who adores it. He showed it to his family, which means something! This bag represents TIMELESS QUALITY, BEAUTY, STYLE, AND VALUE = THANK YOU SO MUCH!
07/20/2021
David V.

Australia
Love it
Was better than I expected. Love it for work - fits my MacBook in the inside zipped area. Perfect!