Vintage Leather Messenger Bag - Toledo
VINTAGE LEATHER MESSENGER BAG - TOLEDO SPECIFICATIONS,
Vintage – the colour of maturity, style, and freedom!
An Artisan leather bag named after Toledo looks magnificent over any dress you wear. With multiple pockets, a strap and pull handle support, you will get the most out of it!
In-Built Divisions

– leather messenger bag features three large divisions within the main compartment so that finding and taking out the item you are looking for takes only a second. No need to hunt for those keys anymore; slide your hand into the front pocket, and VOILA!

Strap and Handle

– riveted by two firmly stitched hooks is a shoulder strap coated with nylon. The messenger bag Australia also features a single pull handle in case you want to carry the bag like a briefcase for a more professional look.

Front and Back Pockets

– this messenger backpack can make for a great office bag due to the number of pockets and file divisions it offers. You get two medium-sized pockets on the front for small items and accessories and another large zipper on the back.

Perfect Finishing

– leather polishing is spot-on, and the bag looks lusciously vibrant and fresh. Take it along and expect eyes on you.
Size – 13" Tall x 15.5" Wide x 5" Deep
Customer Reviews
03/23/2022
Mark S.

Australia
Exceptional
From the the moment I was excited, opening to find it in its own protective bag and seeing the bag did not disappoint. I immediately applied a leather conditioner product and it brought it into a new life making it supple, the colour a little deeper and richer. having it for the initial tow weeks has concluded this was the right choice. I would not hesitate to purchase another product.
07/05/2022
Jaq B.

Australia
Vintage leather Messenger Bag- Toledo
I am very pleased with it, great quality, no smell, just the right size for my need. I can highly recommend buying from Vintage Leather Sydney.
07/04/2022
Nick L.

Australia
Thanks for your 'attention to detail'
I love my new bag, thanks. The experience, from order to follow-up has been amazing, as you have obviously worked so hard to perfect. I am not one to refer others, just because of a satisfied purchase. Earning referrals requires going over and above [IMO}, which you guys did. When anyone has commented on my new bag (and they have), I tell them to check out Vintage Leather in Sydney.
01/06/2022
Diane N.

Australia
Good product
A quality product, very well made, and ruggedly beautiful.
01/04/2022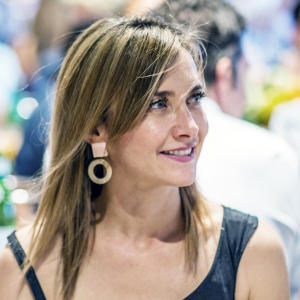 KM
KAREN M.

Australia
Gorgeous bag - timeless vintage appeal
It was beautifully presented with all brass fixtures wrapped in tissue paper. When I finally unwrapped it I literally gasped at how gorgeous the bag was. The stunning soft vintage leather is beautiful to the touch and the eye, the workmanship is exquisite. It is the best gift I've ever bought for my partner, who adores it. He showed it to his family, which means something! This bag represents TIMELESS QUALITY, BEAUTY, STYLE, AND VALUE = THANK YOU SO MUCH!
07/20/2021
David V.

Australia
Love it
Was better than I expected. Love it for work - fits my MacBook in the inside zipped area. Perfect!
07/15/2021
Tom T.

Australia
On Point
I have never made a comment online until now. I had twice driven 2 hours from the country to a large mall looking for the right bag for a friend of mines special occasion. At the end of the second day the option was a $600 bag that wasn't really perfect for the gift I wanted to give. I ended up sitting down at the mall and bitting the bullet on this company and bag. What an unbelievably positive experience I had from there on out. The shipping notice was sent through so quickly I was caught out. The bag arrived within days to a rural address with the gold embossed letters in place. The quality of the bag is far superior to those at a much high price point in retail stores and my mate was blown away with the gift. It will be cherished by him for decades going forward and when I need a new set of bags I will unquestionably be looking for options on this site. If you are not someone who buys much online rest assured this organisation and the products they are selling is the real deal.
06/29/2021
Gabriella

Australia
Very pleased with my purchase!
I am so pleased with my purchase, is exactly as advertised. I received it literally in the post the next day! I love this bag because it has a look that inspires and motivates me. Whereas the other messenger bags from other stores, didn't have that same rustic magical yet sophisticated feel that this one has! Gabriella
06/21/2021
Flora M.

Australia
Great product
Excellent quality. Much more room than I anticipated. love it
06/21/2021
Lainey H.

Australia
Great Product
Good Quality Messenger Bag, with very reasonable price, product shipping was fast.
05/12/2021
Adam L.

Australia
The Bag to Have.
Absolutely brilliant bag. This bag has it all.. Plenty of compartments and zippered areas, great handle and strap, gorgeous leather and looks the business! Highly recommended.
05/04/2021
Michael G.

Australia
Excellent value
well made, great price took a little while to break the leather in so all compartments could be used but that's to be expected with any leather product
Exceptional Bag
I was sceptical at first, no bricks and mortar store makes me nervous. There is no need to be concerned, the products are top notch, packaging is brilliant and delivery is super fast. This Toledo bag is just perfect. Beautiful leather, great hand feel, well featured.
03/30/2021
Melanie M.

Australia
Messenger bag - Toledo
Beautiful bag. Fast and efficient service.
03/03/2021
Michael L.

Australia
messenger bag
Superb quality bag, very pleased with it, came beautifully packaged, perfect for organizing everything for work.
02/24/2021
Patrick R.

Australia
Legitimately one of my favourite purchases
Shipping was ridiculously fast and arrived in excellent condition. The bag is even better in person and has so much capacity. Honestly very very happy with this.