Leather Tote Bag for Laptop - The Astev
Discover the Astev Leather Tote Bag
Your Stylish and Practical Laptop Tote
When finding a stylish and practical leather tote bag for your laptop, your search ends with the Astev. Crafted by Vintage Leather Sydney, this bag offers a rustic charm with its vintage brown full-grain leather finish sure to capture attention.
Key Features:
Twin Handles: The Astev leather tote bag boasts twin handles that not only add a touch of sophistication but also offer practicality in abundance. Whether you prefer to sling it over your shoulder for that casual, on-the-go look or grab the handles for a more polished appearance, these sturdy and durable handles can effortlessly bear the bag's weight and all your essentials, your journey, be it through the bustling city streets or a leisurely walk in the park, is made more stylish and comfortable with the Astev.
Zip Closure: The Astev features a secure zip closure that runs along the top of the bag. This ensures the safe and protected storage of your items. The smooth-gliding zipper not only makes accessing your essentials hassle-free but also offers peace of mind, knowing that your belongings are well-guarded. It's not just a closure; it's your security seal, allowing you to carry your laptop and personal items with confidence and ease.
Ample Space: Inside the Astev leather tote bag, you'll discover an assortment of thoughtfully designed pockets. These pockets are there to assist you in staying organised, making it effortless to keep all your essentials in one place. Your notebook, tablet, smartphone, keys, and other daily necessities have their own designated space. Say goodbye to rummaging through your bag - with the Astev, everything is in its rightful place, readily accessible and efficiently organised.
Laptop Compartment: The Astev's padded laptop compartment is a testament to our commitment to ensuring your laptop's safety. Designed to protect your laptop from potential damage, this compartment ensures that even in the event of an accidental drop or bump, your computer remains safe and secure. It's not just a tote; it's your laptop's bodyguard, guaranteeing that your most precious device is always guarded without compromising style.
Comfortable Size and Shoulder Strap: Measuring 18 inches in length and 14 inches in height, the Astev offers ample space for your laptop, documents, and daily essentials. Additionally, it comes equipped with an 11-inch shoulder strap, allowing you to choose the carrying style that suits your mood and needs. Whether you prefer to wear it comfortably over your shoulder or opt for a more traditional hand-carried look, the Astev adapts to your preferences, ensuring comfort and convenience.
In summary, the Astev leather tote is an exceptional investment for anyone seeking a stylish and practical laptop tote. Its distinct features, including twin handles, a secure zip closure, well-organised pockets, and a padded laptop compartment, make it the perfect choice for work, travel, or daily use.
Each Astev tote bag comes packaged in a cotton dust bag and a branded box, ensuring its arrival in impeccable condition. As a testament to our commitment to your satisfaction, we offer free standard shipping Australia-wide, making your acquisition of this stylish and functional accessory even more appealing. Personalisation options are also available, allowing you to add a unique touch to your Astev tote. Elevate your style and protect your laptop with the Astev Leather Tote Bag from Vintage Leather Sydney.
What is the return policy for the shop?
The return policy for our shop is 30 days from the date of purchase. All returns must be original and unused with all tags attached. A refund will be issued in the original form of payment. Shipping and handling fees are non-refundable.
Are you offer free Shipping for Australia?
Yes, We offer free standard shipping on all domestic orders. Also, express shipping is available for extra cost in Australia.
Are you offer a warranty on all of your products?
Yes, we offer a warranty for 365 days on all of our products. If you have any problems with your purchase, don't hesitate to contact us; we will be happy to help.
Are you offer international shipping?
Yes, we offer international shipping. We have a few different shipping options available, so you can choose the one that best suits your needs. We also offer to track all of our shipments, so you can always know where your package is.
What quality leather do We use?
We use top-quality, full-grain leather in all of our products. This type of leather is the strongest and most durable, making it ideal for everyday use.
How to reach us?
Our website provides a variety of ways to get in touch with us. You can reach us by phone, email, or through our online contact form.
Email:
store@vintageleather.com.au
Call us:
0291358742
Address: PO Box 4102 Robina QLD 4230 Queensland Australia.
Customer Reviews
Work Bag
Love the bag although I really wish it had a longer strap to wear over my shoulder.
Great product for the price
Genuine leather, easily fits all my gear in. The straps are a little wide but light weight - they'd be better being doubled over and sewn together, but otherwise good product.
Leather Tote
Excellent service by Vintage Leather, I ordered my bag on the Sunday and received it on the Fraser Coast on the Tuesday , and I love my bag, it's exactly what I was after , so spacious and I love that it has a zip to keep my contents safe, very happy !
02/21/2020
Vintage Leather
Thanks caroline for you kind words!
06/30/2020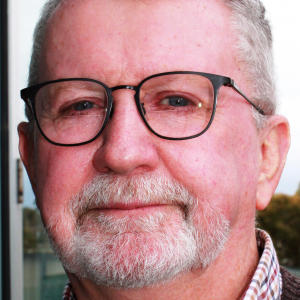 PB
Peter B.

Australia
Leather Tote - Astev
Great, love it! The on-line description is accurate, colour accurate, the quality of leather and stitching appears to the very good. Compartments are roomy and zips look robust, and it looks very stylish. A great product
07/11/2020
Karen T.

Australia
Birthday Winner!
I purchased the Astev Leather Tote recently for my daughter's birthday and what a winner it was!! She absolutely loves it and exactly what she wanted for work!! I thought it was gorgeous myself, so I have my eye on a similar for my birthday. Fingers crossed!! :)