Leather Messenger Bag - Perth
LEATHER MESSENGER BAG - PERTH (BROWN) SPECIFICATION,
Boasting a tantalising brown color, the Perth Leather Messenger Bag for men is the ultimate urban fashion statement. Blend of great storage capacity, and ease of convenience, the super durable leather messenger bag is equally suitable as an office bag, school bag, travel shoulder bag, and business bag for men. Now leave a lasting impression and move in style!
Stylish
– designed in a trendy style, the leather messenger bag emanates a chic look whilst looking professional at the same time.
Practical Design
– this brown leather bag features a single shoulder strap that crosses over the body and the bag itself rests at the lower waist, making access to everything inside easier and quicker.
Pocket-Rich
– you get one main compartment for storing books, magazines, documents, and even clothes under the large leather flap, and two protruded spacious pockets on the front. An additional pocket is included on each side for storing items such as mobile phone, keys, passport etc.
Better Organised 
– with so many pockets, organising stuff is not a problem. Now reaching for your mobile phone takes only a second.
Size – 12" H x 16" L
Customer Reviews
04/19/2021
Tracey W.

Australia
12/27/2020
Alyssa L.

Australia
Leather messenger bag
Love it, should've bought one ages ago,
03/02/2022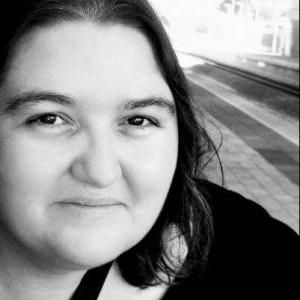 CJ
Cathryn J.

Australia
I love him
I love the look and feel of this bag and it is perfect except for two things. The main buckle is hard to do up and the side pocket flaps are too long so you can't do them up easily. It might soften up with time. The finish is very good quality and I feel like it will last a long time.
12/17/2021
Susan W.

Australia
Beautiful Bag
The bag is fabulous. The smell of the leather is lovely. The buckles are really robust. It's roomy and makes a real statement!
12/16/2021
Ana D.

Australia
Leather Messenger Bag - Perth Brown
Bought it as a gift. Beautifully wrapped, even more gorgeous product. Product matches the photo exactly. Was very happy with the design,colour and feel of the leather. Lots of storage! Wish I bought one for myself. Highly recommend and will definitely purchase from shop again.
11/12/2021
Damien F.

Australia
Fantastic bag
Bought for my son who wanted something more retro than a backpack. Just what he wanted.
10/25/2021
Stuart C.

Australia
Delivery in less than a week, bag is great, exremely well made
10/07/2021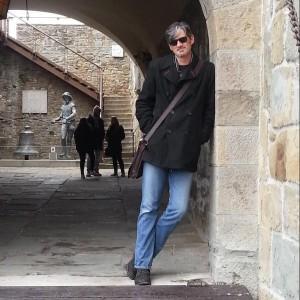 MJ
Mark J.

Australia
Love my Perth Messenger Bag
I couldn't be happier. I ordered the bag in the middle of a long weekend, in the middle of a pandemic, and it's already arrived. It was very securely packaged, which added to the Christmas-like anticipation of unwrapping. Then, when the bag was released from its packaging, it was like the heavens opened and all the angels sang! Hyperbole is required to express how good this bag is. I'm a bit of a laughing stock among my family and friends because I have bought so many bags over the years, in a search for the perfect bag. But each bag has always missed something - a detachable strap, external pockets, good lining, quality build - but the Perth Messenger has it all, and at a price that is better than reasonable, then add in FREE postage! Fantastic. I will be proudly displaying my bag around Sydney after lockdown, and singing the praises of Vintage Leather Sydney to anyone who'll listen. Thanks guys, you rock!
08/15/2021
Daniel O.

Australia
Messenger Bag
I am very happy with the quality of workmanship of this bag and very happy with the speed of delivery, I would 100% recommend vintage leather.
08/09/2021
Alafair T.

Australia
Amazing!
My dad loves it! He can fit his laptop, iPad and notebooks in it. Perfect for work!
07/06/2021
Dee S.

Australia
Leather Messenger Bag - Perth Brown
It is a gift. The process online to the delivery was fast and the packaging is fantastic
07/05/2021
Neil M.

Australia
Great product
great product, My wife loves it , so much so we just bought another product ( duffle bag ) from Vintage Leather (5 star rating)
06/09/2021
Angela C.

Australia
Great first impressions
The bag was given as a gift to our daughter and she has only just received it and as yet has not had a chance to use it. That said the bag looks fabulous and seems to be very well made.
05/22/2021
Evan S.

Australia
Top choice
Not one complaint, have been looking for the right bag for ages, and this is the one
12/27/2020
Millie C.

Australia
Perfect Gift for a picky shopper
It was the perfect gift! It arrived extremely fast and I was able to have it wrapped and under the tree in plenty of time. The bag will last a life time. The monogram was beautifully subtle. My son was very happy. Just between us I think I may have won Christmas! Thank you! I will definitely be back.