Discover the Ultimate Mens Zipper Wallet - Urban
Mens Zipper Wallet - Urban Specifications,
More than just a wallet, our mens leather zipper wallet is a modern design with character and sophistication. This leather bifold wallet in classic brown is crafted from premium full-grain leather, providing a luxurious feel and enduring quality. It's not just a wallet; it's a wallet with a coin pocket, card slots, and RFID-blocking technology, offering the ultimate protection for your essentials. And, if you're looking for the perfect gift, our personalisation service adds that extra touch of uniqueness to our zip around wallet.
Elegance Meets Durability for Everyday Use
This mens wallet is crafted from premium full grain leather, stylish, and built to withstand daily wear and tear. It's the perfect choice for the modern man.
Efficient Organisation with Card Slots and Zippered Coin Pocket
With card slots, a dedicated zippered coin pocket, and a spacious main compartment, this wallet ensures you have everything you need right at your fingertips. Stay organised and eliminate clutter effortlessly.
RFID Protection for Security
Our men's zipper wallet, Urban, features RFID-blocking technology, safeguarding your credit card information from electronic theft. It's a wallet with RFID protection that gives you peace of mind in today's digital world.
Premium Soft Leather
Crafted from premium full-grain leather, this wallet exudes sophistication. Its smooth, supple feel and classic brown colour make it a statement piece you'll be proud to show off.
A Home for Your Cash and Cards
Whether it's bills or an array of cards, this wallet can accommodate them all without becoming bulky. It's designed to streamline your essentials effortlessly.
Dedicated Coin Pocket for Quick Access
Keep your coins organised and easily accessible in a secure separate coin compartment, making transactions easy.
Slim and Pocket-Friendly
Designed to fit seamlessly in your front pocket, it maintains a slim profile without feeling bulky, making it the ideal wallet for men on the go.
Security with a Zip Closure
Thanks to the reliable zipper closure, rest easy knowing that your valuables are safely and securely stored inside.
Maximum Capacity, Minimum Bulk
The four-card holder slot offers maximum storage capacity while keeping your wallet sleek and streamlined.
Size
With dimensions of L 10 x H 12 x W 3 cm, this wallet provides ample space without compromising style. 
Personalisation Available
Make your wallet truly yours with our personalisation service. Add your initials or a meaningful monogram to create a one-of-a-kind leather wallet that reflects your unique style and personality. Personalised leather wallets also make excellent gifts, adding a thoughtful touch to your loved ones' daily lives.
Packaging That Exudes Luxury
This men's zipper-around wallet arrives in style. It comes in a protective dust bag nestled within our signature branded packaging. Opening it is not just unwrapping a wallet; it's unveiling an experience that sets the tone for the quality within.
Leather Care Tips
To ensure your wallet ages gracefully and maintains its exquisite look, follow these essential leather care tips:
Keep It Clean: Regularly wipe your wallet with a clean, dry cloth to remove dust and dirt, preserving its soft, supple feel and grain leather beauty. Use a leather cleaner suitable for your wallet's type for deeper cleaning.

Avoid Moisture: Leather and water don't mix well. Protect your men's wallet from rain and damp environments. If it does get wet, pat it dry with a clean cloth and let it air-dry naturally.

Conditioning: Maintain the leather's suppleness by applying a leather conditioner or cream every few months. This step is crucial for ensuring the longevity of your leather zip wallet.

Protect from Sunlight: Prolonged exposure to direct sunlight can cause the leather to fade. Store your wallet in a cool, shaded place when not in use to maintain its lustre.

Rotate Your Wallet: If you own multiple wallets, consider rotating them periodically to prevent excessive wear on a single one.

Proper Storage: Keep your wallet with card slots in its dust bag and inside the branded packaging when unused. This not only protects it from dust but also helps maintain its shape.

Avoid Overstuffing: While your wallet with a coin pocket can hold plenty, avoid overloading it with too many cards or items. This prevents unnecessary stress on the leather and seams.

Be Mindful of Sharp Objects: Prevent scratches and cuts on the leather of your leather zip wallet by avoiding contact with sharp objects or abrasive surfaces.
Elevate your every day with our Men's Zipper Wallet. It's not just a wallet; it embodies style, organisation, and security. Choose the wallet that combines form and function seamlessly.
What is the best zipper wallet?
This question has no definitive answer, as everyone has different preferences regarding wallets. However, some features that make a zipper wallet the best for you include plenty of compartments for organisation, durability, and a sleek design.
What kind of styles do zipper wallets come in?
Zipper wallets come in various styles, including traditional, sleek and modern designs. Traditional zipper wallets are made of leather and feature a classic design with multiple compartments for storing cash, credit cards and other items. Elegant zipper wallets are often made from nylon or polyester and have a slim, streamlined design. Modern zipper wallets may incorporate features like RFID-blocking technology or built-in power banks for charging devices.
How to fix a wallet zipper?
If your wallet zipper is broken, you can quickly fix it with simple steps. First, find a needle and thread that matches your wallet's colour. Then, thread the needle and tie a knot in the end. Next, insert the needle into the side of the zipper where the teeth are missing. Finally, stitch the two sides of the zipper together as close to the teeth as possible.
How to put a zipper back on a wallet?
If your wallet's zipper has come off, don't worry – it's an easy fix! Just grab a needle and thread and follow these steps:
1. Start by threading the needle with a strong thread. You'll need enough to go around the entire edge of the zipper.
2. Next, line up the two pieces of the zipper so that the teeth mesh together.
3. Sew them with tiny, tight stitches once lined up. Go around the edge until the two pieces are securely attached.
4. Finally, try zipping and unzipping your wallet a few times to ensure the zipper is working correctly. If it comes off again, reinforce the stitching.
What is the return policy for the shop?
The return policy for our shop is 30 days from the date of purchase. All returns must be original and unused with all tags attached. A refund will be issued in the original form of payment. Shipping and handling fees are non-refundable.
Are you offer free Shipping for Australia?
Yes, We offer free standard shipping on all domestic orders. Also, express shipping is available for extra cost in Australia.
Are you offer a warranty on all of your products?
Yes, we offer a warranty for 365 days on all of our products. If you have any problems with your purchase, don't hesitate to contact us; we will be happy to help.
Are you offer international shipping?
Yes, we offer international shipping. We have a few different shipping options available, so you can choose the one that best suits your needs. We also offer to track all of our shipments, so you can always know where your package is.
What quality leather do We use?
We use top-quality, full-grain leather in all of our products. This type of leather is the strongest and most durable, making it ideal for everyday use.
How to reach us?
Our website provides a variety of ways to get in touch with us. You can reach us by phone, email, or through our online contact form.
Email:
store@vintageleather.com.au
Call us:
0291358742
Address: PO Box 4102 Robina QLD 4230 Queensland Australia.
Customer Reviews
07/29/2021
Ian T.

Australia
Wallet purchase on line
No problem all went smoothly
01/04/2022
JOYCE B.

Australia
Love These Leather Products .
I love purchasing from Vintage Leather as their products are all of A1 quality. The delivery time is fast. I'm a Repeat buyer & have No hesitation in Recommending Vintage Leather. Joyce ( Grafton)
06/16/2022
Kerrin K.

Australia
Incredible quality and craftsmanship
Exactly as described, this wallet is perfect for my son, as I hoped it would be. The materials are top quality, and it is extremely well put together. Super happy with this purchase and have already recommended Vintage Leather to my friends!
07/04/2022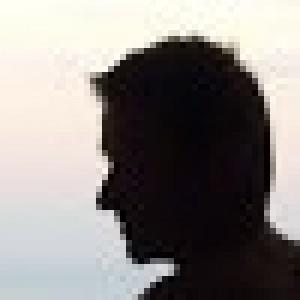 DC
David C.

Australia
A regular customer not disappointed
I ground my last wallet to the edge so tried a new one that was on clearance. Loving the zip - so much more secure. Feels great too
11/21/2022
Kerryn L.

Australia
Love it
Fantastic it's exactly what I was after and the real deal, not fake like from some other sites.