Introducing the Passport Wallet – Perth
A travel accessory that's about to redefine your jet-setting experience: say goodbye to the hassle of rummaging through your bags for scattered passports, credit cards, and essential writing tools. With the Perth passport wallet, all your must-have travel items find a snug and stylish home in one convenient place.
Elegant Warmer Color Tones:
Featuring a captivating colour palette that strikes the perfect balance between lighter and darker shades of brown, the Perth passport wallet exudes an inviting warmth. This rich colour scheme lends an air of sophistication and versatility, ideal for leisurely getaways and professional business trips. You'll appreciate how its aesthetics complement your style.
Efficient Organisation:
The Perth passport wallet is designed with an emphasis on efficient organisation. Gone are the days of keeping your credit cards in your wallet and your passport in a separate pouch. This intelligently crafted passport sleeve allows you to effortlessly organise your essentials, ensuring that you can stay focused on the task at hand, whether it's clearing customs or making that important business deal.
Spacious Passport Slot:
Do you need help to slide your passport into tight, ill-fitting slots? The Perth passport wallet has you covered. With a passport slot that strikes the perfect balance between snugness and ease of access, you'll never again experience the frustration of cramming your travel documents into a too-tight space. Retrieving your passport has never been smoother.
Soft Rubbery Interior:
Your most cherished travel accessories deserve nothing but the best protection. The rubbery padding inside the Perth passport wallet ensures that your passport, credit cards, and other valuables remain safe and sound throughout your journey. This soft and secure interior adds a layer of confidence to your travels.
Two Card Slots:
Always strive for the essentials. With two dedicated card slots within the Australian passport cover, you can shop to your heart's content, knowing that your most precious plastic treasures are stored securely. Whether it's credit cards, business cards, or membership cards, there's room for them all, keeping you organised and ready for whatever comes your way.
Size That Fits:
With a compact yet accommodating size of 4 inches in width and 6 inches in height, the Perth passport wallet is the perfect travel companion. It's large enough to accommodate your essential items yet small enough to slip effortlessly into your handbag, backpack, or carry-on luggage.
In summary, the Perth passport wallet is not just a stylish accessory; it's a travel essential that simplifies your journey. With its eye-catching design, clever organisation, and thoughtful features, it's the perfect companion for travellers who demand fashion and function. Experience the convenience and elegance of the Perth passport wallet on your next adventure.
What is the return policy for the shop?
The return policy for our shop is 30 days from the date of purchase. All returns must be original and unused with all tags attached. A refund will be issued in the original form of payment. Shipping and handling fees are non-refundable.
Are you offer free Shipping for Australia?
Yes, We offer free standard shipping on all domestic orders. Also, express shipping is available for extra cost in Australia.
Are you offer a warranty on all of your products?
Yes, we offer a warranty for 365 days on all of our products. If you have any problems with your purchase, don't hesitate to contact us; we will be happy to help.
Are you offer international shipping?
Yes, we offer international shipping. We have a few different shipping options available, so you can choose the one that best suits your needs. We also offer to track all of our shipments, so you can always know where your package is.
What quality leather do We use?
We use top-quality, full-grain leather in all of our products. This type of leather is the strongest and most durable, making it ideal for everyday use.
How to reach us?
Our website provides a variety of ways to get in touch with us. You can reach us by phone, email, or through our online contact form.
Email:
store@vintageleather.com.au
Call us:
0291358742
Address: PO Box 4102 Robina QLD 4230 Queensland Australia.
Customer Reviews
07/30/2020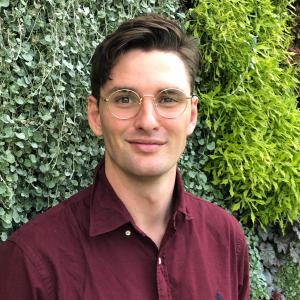 SH
Sam H.

Australia
good product
simple, looks good, seems sturdy and to be well-made, gets the job done