Women's Leather Wallet | Jade (Black)
Women Leather Wallet | Jade Black Specification,
Vintage Leather offers timeless leather designs that will persist every moment—blending endurance with vogue in black colour—Premium soft Leather touch with a classic design. This womens wallet/purse offers 12 card slots, an ID card window, four additional pockets and a zip pouch for your coins. In addition, this wallet has a built-in liner that shields the RFID chips in your credit cards from unwanted scans, keeping your personal information protected. We additionally offer monogram personalisation for this—leather wallet to gift your loved ones.
FEATURES,
This wallet is for women with a classic design that will never go out of style.
The scratch-free leather outer layer delivers superior wear and tear, while the lining safeguards against electronic pickpockets.
No matter what you carry with you, the 12-card compartment, ID card window, four additional pockets, and zipper pouch ensure that your valuables are always at hand and in one place.
This women's wallet is made of the finest soft leather touch material with a classic design.
Twelve card slots, an ID card window, four additional pockets and a zip pouch for your coins. Built-in liner shields RFID chips from unauthorised scanning.
Measurements: H10cm x W18cm x D2cm
Free shipping for Australia
How to pick the perfect wallet for your needs?
There is no one-size-fits-all answer to this question, as the perfect wallet for your needs depends on several factors. However, a few things to remember when choosing a wallet will help you narrow down the options and find the best one for you. First, consider what you will be using the wallet for. If you need a wallet for everyday use, you will want something durable and functional. On the other hand, if you are looking for a wallet for special occasions, you may want something more stylish. Second, think about how much money and credit cards you will carry. You will need a larger wallet if you need to carry a lot of cash or cards. Third, consider any special features you may need, such as RFID protection or a place to hold your keys. Remember these factors when shopping for a wallet, and you will surely find the perfect one for your needs.
How Do You Know If A Wallet Is of Good Quality?
If you're looking for a good quality wallet, there are a few things you can keep an eye out for. Firstly, check the stitching and overall construction of the wallet - it should be even and precise. Secondly, look at the materials used - a good quality wallet will usually be made of full-grain Leather, the strongest and most durable. Finally, ensure that the hardware on the wallet (e.g. zippers, snaps) is also of good quality - it should be sturdy and not likely to break easily. By keeping these things in mind, you can be sure to find a high-quality wallet that will last you for years to come.
Should I Own More Than One Wallet?
There is no definitive answer to this question, as it depends on personal preferences and needs. For example, some people find it helpful to have more than one wallet to keep track of their spending more easily or keep separate wallets for different purposes. Others find it simpler to stick to one wallet and may even prefer a smaller, more minimalist design. Ultimately, it is up to the individual to decide how many wallets they need or want.
Free standard shipping Australia-wide. Proudly Australian-owned and operated since 2015. 
What is the return policy for the shop?
The return policy for our shop is 30 days from the date of purchase. All returns must be original and unused with all tags attached. A refund will be issued in the original form of payment. Shipping and handling fees are non-refundable.
Are you offer free Shipping for Australia?
Yes, We offer free standard shipping on all domestic orders. Also, express shipping is available for extra cost in Australia.
Are you offer a warranty on all of your products?
Yes, we offer a warranty for 365 days on all of our products. If you have any problems with your purchase, don't hesitate to contact us; we will be happy to help.
Are you offer international shipping?
Yes, we offer international shipping. We have a few different shipping options available, so you can choose the one that best suits your needs. We also offer to track all of our shipments, so you can always know where your package is.
What quality leather do We use?
We use top-quality, full-grain leather in all of our products. This type of leather is the strongest and most durable, making it ideal for everyday use.
How to reach us?
Our website provides a variety of ways to get in touch with us. You can reach us by phone, email, or through our online contact form.
Email:
store@vintageleather.com.au
Call us:
0291358742
Address: PO Box 4102 Robina QLD 4230 Queensland Australia.
Customer Reviews
01/05/2022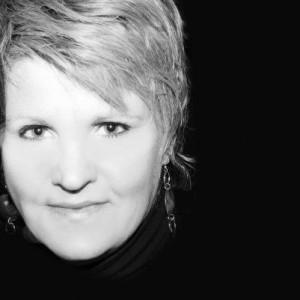 GF
Glenda F.

Australia
Best wallet evet
Perfect. Use with ease
12/01/2021
Cate S.

Australia
Love my wallet
I love my wallet as it is just the right size, has enough card slots. The only issue I have is with the press stud it has the feeling that it is going to rip, you have to really pull it open. Otherwise I love my wallet